Inheritor Album
The 605 Collective
Vancouver, BC

Friday July 6 and Saturday July 7, 2012 @ 8:30PM
Vancouver Playhouse
601 Hamilton St. at Dunsmuir St.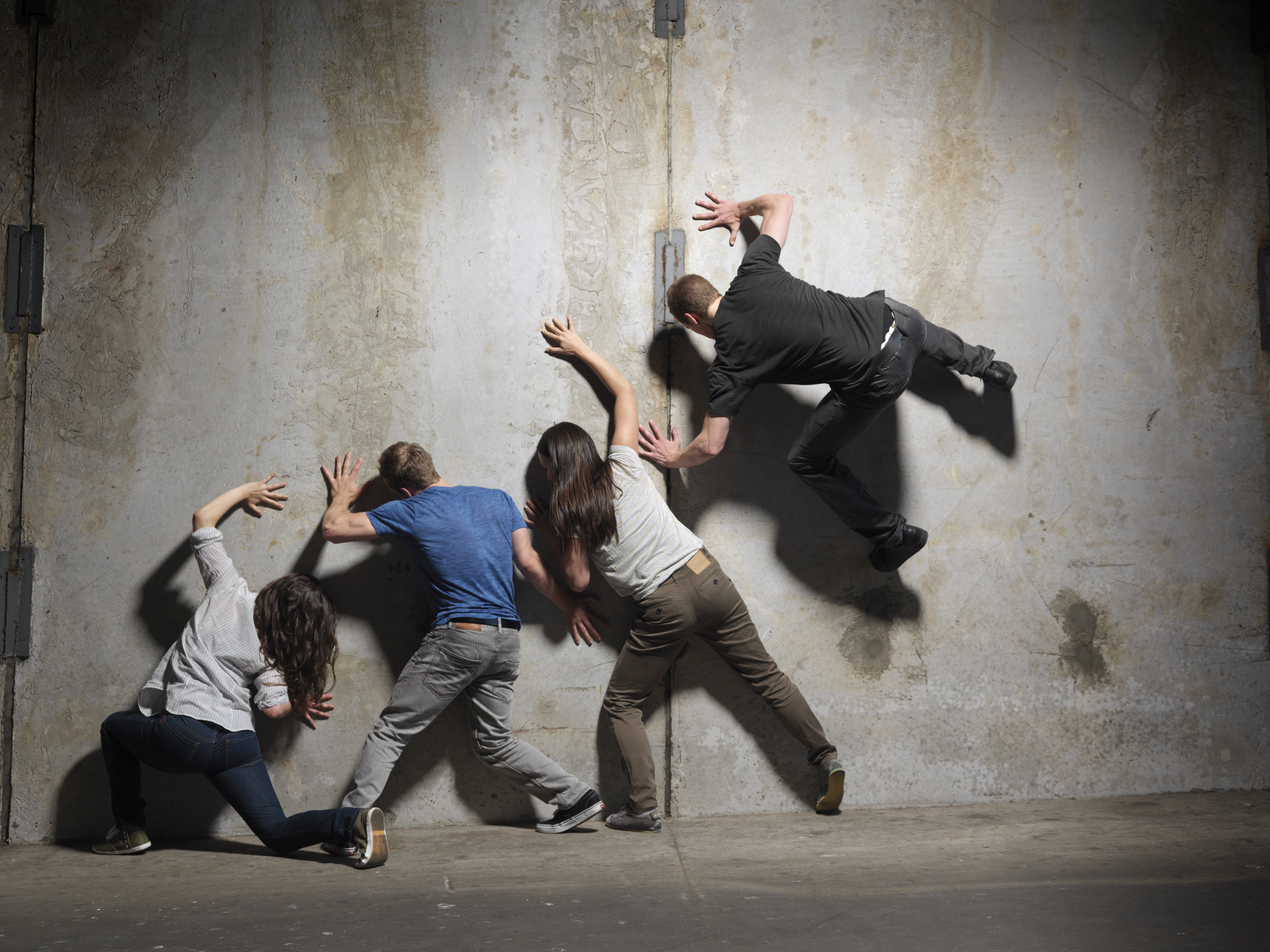 605 Collective by David Cooper

The 605 Collective's Inheritor Album is the company's newest shared creation. Drawn from selected interpretations of inheritance and succession, the album contains multiple short pieces shown together to build a collection of complimenting ideas, images and movement. Set to an eclectic electronic sound score, this work integrates projected film/animations from L.A.-based media artist Miwa Matreyek (www.semihemisphere.com) with 605's highly athletic performers. The work pulls apart the roles of inheritor and predecessor, exploring a turbulent transition between the two, creating brief snapshots a generational place in time.
Most simply, the Inheritor Album aims to become a Serenity Prayer in motion - a meditation on change that calls for a simultaneous strength and surrender, with the dance embodying this duality.


Performers
Laura Avery
Justine Chambers
Lisa Gelley
Shay Kuebler
Josh Martin
David Raymond
The co-directors of The 605 Collective are Lisa Gelley, Shay Kuebler and Josh Martin. As part of a new generation of creators inspired by the cohesion of urban and contemporary dance, they have become known for their movement innovation and physically demanding works, valuing collaboration as an essential tool for new directions in dance.
Inheritor Album
Vancouver Playhouse

601 Hamilton St. @ Dunsmuir St.

Friday July 6 and Saturday July 7, 2012 @ 8:30PM
Tickets for
Inheritor Album are
$30